I've always had a bit of a thing about Berlin. I'm fascinated by its history - from the early 20th century, WWI, the Weimar Republic, WWII, and then post-war, through the times of the East/West divide and the unbelievable machinations of the Stasi, right to the other side and reunification … It is a city that has seen so much change.
I guess I should fess up that I'm a bit of a war/spy/history nerd too - I always have been.

If I believed in past lives, I'd say I must have lived in Berlin for at least one of them.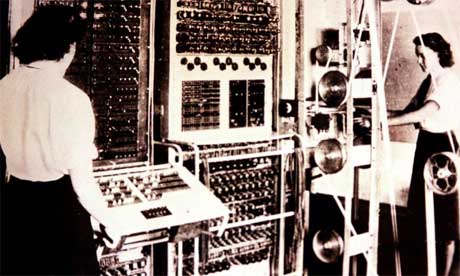 … although I probably worked at Bletchley Park as a code-breaker in another!
I've had a longer version of this trip planned for about 3 years, but for various reasons have had to cancel every year. Last year my brother was dying in hospital so there was no way I could go. This year I'm going. Alone. For Three Days. Yippee!!
I leave early on Sunday and come back late Tuesday night, so we are talking relatively flying visit!
One of my must-sees is this button shop …
The owner, Paul, has had the shop for about 30 years, and started selling buttons in flea markets … I really can't wait …
I'm staying bang in the centre (Mitte) about 10 mins from Alexanderplatz, but am happy to travel on the U-Bahn or S-Bahn or walk. (It's about 40 minutes walk to the button shop (thank g'ness for Google Maps!
Talking of which … Did you know you can print out a photographic set of walking/driving directions, along with the normal map ?? Isn't that fantastic?
I'm not sure that construction site will still be there, but hey …
This is very much a see-some-sights-but-mainly-just-wander-around-a-bit break. I am fully intending on having a much longer break another time when I can do all the usual really touristy museum stuff. This is just a little taster.
Apart from being armed with my Google Map directions I also have the Moleskine Berlin City Guide Notebook … I love these little pocket diy-city-guides. All they have is a full A-Z map of the city, a train map, and then a load of sections for you to write your own stuff.
The coolest thing is they come with tracing paper post-it notes that you stick over the map pages and write stuff on … like this …
Over time they build into really eclectic, idiosyncratic little travel guides … I find I add to them as I go along, and then when I'm back home too … A brilliant way to collect good shops, restaurants, and, dare I say, fabric shops, etc.
This is a little collage from my Amsterdam guide (best shopping and sexiest men bakers ever!)
So, any ideas for places to go, shops to buy fabric at (I already have Frau Tulpe marked on my map) sexy male bakers to ogle, would be really gratefully received …
… please leave me a comment and I'll bring a little bit of Berlin back (not a piece of the Wall!) for any that I get round to visiting …